Ruyifang restaurant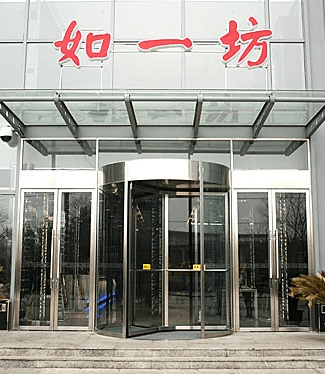 As a square as a "till Hotel", was founded in May 23, 1998.
September 19, 2000 was renamed "Qian Feng hotel". In the competition after three years of the introduction of the recipe for the palace of the taste and utensils, advocate scientific and health food style "sub meal system". In order to adapt to the social development, environment changes, prior in Dadongmen pilot "Qian Feng Hotel" will be changed to "as a Dolar shop", after the success of formally east store changed to Dolar as the main mode of operation of the Dolar shop.
Such as square as a food and beverage brands in the brand not only emphasizes the cultural taste and exquisite decorative character, more advanced business philosophy and science to improve the management system, the "consistent, and is as a square with constant commitment to quality, advancing with the times, lean refinement is such as the relentless pursuit of a square. In recent years, such as a square with their own unique cultural charm of delicious to thunder not to cover the ears of speed, robust, rapid development, its chain stores such as gorgeous flowers unexpectedly to bloom in the north and south of the motherland. Looking ahead to the future, such as a square will also have liquor, teahouse, green food, professional management training schools to join the chain of institutions have been born. Such as Fang Yi has infinite development strength and unlimited broad prospects for development, for the people of insight to provide to join the chain of unlimited business opportunities, such as workshops will such as overwhelming Dukes swept the country in the catering industry, the combining tradition and fashion of diet culture essence to bring Chinese children.
| | |
| --- | --- |
| | |
In the long-term cooperation with the surplus electric appliance, we see the surplus electric appliance's hot pot, hot pot, hot pot and other equipment to improve and enhance the quality of the product has become a stable, easy to operate, durable and inexpensive products.