Ying Ying electric partner of the odd hot pot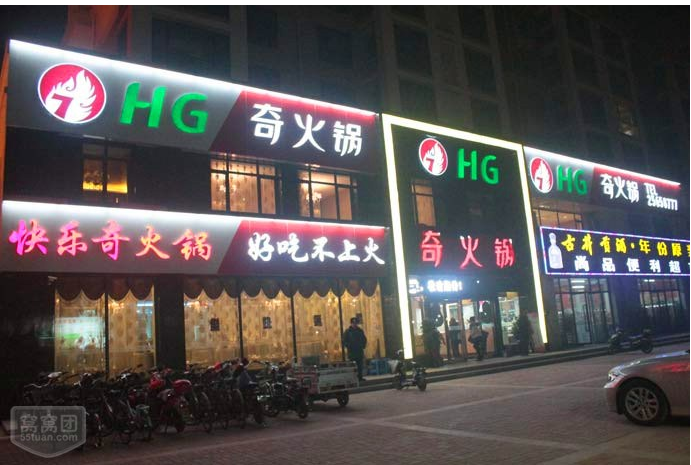 Chongqing Huiyuan pot Research Institute is specialized in Chongqing hotpot, hot pot dishes development, research, professional bodies, Chongqing hotpot Association vice president of units, the Chongqing Municipal Industrial and Commercial Joint catering chamber of Commerce, vice president of the unit, strange chaffy dish department of Chongqing hot pot of Huiyuan's carefully crafted the well-known brand chain enterprises, since 1998 the first stores opened since, strange chaffy dish has in the nationwide expand straight battalion and stores (including technical cooperation shop) amounted to more than 200, more than 8000 employees, annual sales of 8.7 billion.
Has won the "Chinese hot pot", "Chinese hot pot dinner", "national green food enterprises", "Chinese restaurant brand", "China's top 100 catering enterprises", "the first and the second rest assured.
Hot pot industry, the end of the hot pot material business, quality fixed-point demonstration unit, the rest assured pot unit, the 2004 annual chain hundred enterprises, Chinese name pot, Chongqing famous dish, Chongqing ten major food and beverage brands and other honors.
All will become the A-class A-level A-class in order to build Chongqing straight battalion hot pot in the first brand in Chongqing urban area have the intersection of the two center stores, Jiefangbei Marriott straight camp shop, Jiefangbei Ginza A-class straight camp shop, Jiefangbei Linjiangmen Kuixing Lou shop, Yangjiaping straight battalion inn, Shapingba Huayu A-class straight battalion inn, Xie Jia Wan straight battalion inn, the South Bank of the Wanda Plaza flagship store, in Yubei airport A-class straight camp shop has opened, the family business is hot, each straight camp shop in the local do the first popular; the new Jiefangbei Harbour Plaza Store (Wuyi Road) to be opened, bringing strange chaffy dish in Chongqing hotpot brand enterprises have straight battalion store up to the brand.
Eat hot pot is not lit, it is a customer who likes to eat hot pot of one of the factors, and to provide customers with a safe, fast food environment is our goal. So we have investigated the various brands of hot pot induction cooker, found that the use of the surplus electric appliance hot pot electromagnetic furnace is high quality raw materials, can quickly heating, long use, and good safety performance, affordable and durable. Then we will gradually use the full use of the hot pot equipment.