Ing sent small partners appliances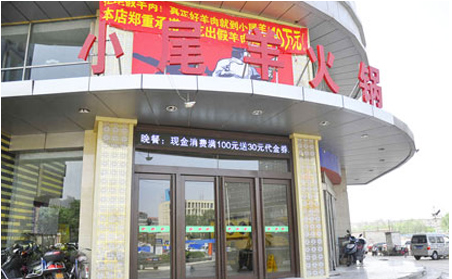 Xiaoweiyang food and beverage chain Co., Ltd. is under the banner of Inner Mongolia small fat tailed sheep herding industry technology Co., Ltd., a wholly owned subsidiary. Company set catering culture research, traditional food development, national food production, development, joined in one, through the chain management of this modern business model in the global development.
Happy ranch cafeteria is another well-known brand of small restaurant chain to create. Restaurant in the form of a novel, joy fashion, burning through the self-service, roasted, rinse, to provide consumers with on one hundred kinds of food choices, both Chang to eat hot pot, barbecue buffet, and happily drinking happy ranch cafeteria is becoming gatherings of friends new preferred diet culture blend, here can enjoy.
Happy ranch as small fat tailed sheep's characteristics of the brand, inherit and carry forward Xiaoweiyang food of "green, nutrition, health" product concept, and the integration of Chinese and western buffet form, to be bright, brilliant style of decoration, joy, clean dining environment, fully meet the individual needs of young population of dinner.
Fresh rinse meat, delicious barbecue, tempting snacks, and friends enjoy a drink, to share the joy. "Joy" has become the theme throughout the dining experience, make every guest indulge in pleasures without stop.
Use the surplus electric appliance's hot pot induction cooker, hot pot dishes have been for a long time, every time to buy, from the single, production, delivery, transportation, installation, sales, surplus appliances are done very well. Their product performance is stable, practical and convenient, efficient power saving, and service is really good.