Han Shi Fang BBQ and hot pot restaurant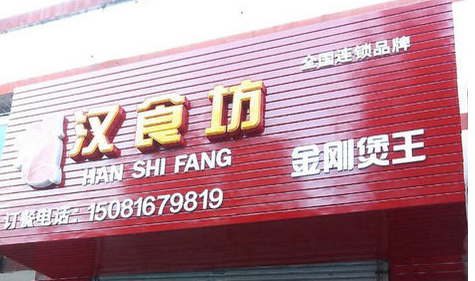 Chinese food Square is Miao Zi Investment Management (Beijing) Limited company's a food and beverage brands, mainly to barbecue and hot pot business category, for consumers to provide products with high quality and delicious, create a healthy brand, pay attention to "the unity of heaven and human" diet. This brand has been launched on a large number of consumers, because this is a new business philosophy, in order to keep health as the main dish, with the concept of Taoism to operate the Chinese food shop, management is quite effective.
Chinese food shop will be a good combination of barbecue and hot pot culture, and with the most unique cooking equipment to process food processing, to achieve the purpose of a healthy diet, in line with the needs of modern people's diet. We also believe that the characteristics of the Chinese food shop business, will be a healthy diet culture spread out, will be welcomed by more people.
And the full cooperation, the biggest feeling is easy to worry, they have a customer service in the track, whether received goods, there is no installation, whether you need to contact us, every time they will be very careful to ask our brand type, and decoration style, according to our actual situation for us to recommend the most suitable pot equipment, really very professional.