Chongqing Liu hand Catering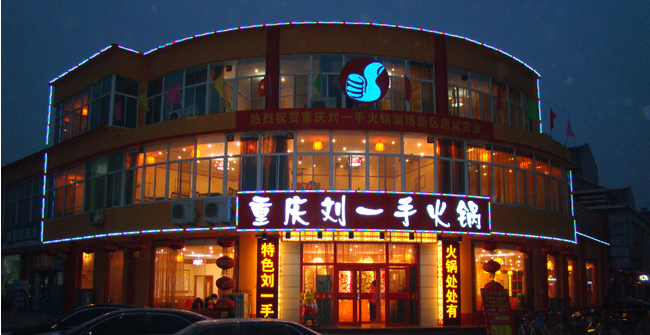 Chongqing Liu hand Catering Management Co., Ltd. was established in 2000, is a professional engaged in the hot pot chain and franchise well-known enterprises. Ten years, Liu hand from a few hundred square meters of street hot pot shop into a currently has more than 500 stores, thirty-one provinces, municipalities, autonomous regions and the United States, Vancouver, Singapore, Australia, Sydney, Toronto, Dubai, Laos, Macao and other countries and regions, a total of more than 3000000000 yuan.
Since the establishment of the company, adhere to the "dedication entrepreneurial and innovative learning, competing Chuangxiao, sincerity, a card" the road to development, adhering to the "diligence, business skilled in Cheng" business philosophy and constantly forging ahead courageously professionalism. Has been rated top 50 Chinese hot pot top ten famous brand, China top brand, the Chinese hot pot, Chinese restaurant brand, national green food enterprises, Chongqing hot pot, Chongqing famous trademark, chain enterprises in China, heavy quality, Shou credibility, no complaints etc. many honors.
The future of Liu Yi hand will continue to adhere to the "diligence, business skilled in Cheng" business philosophy, and constantly improve the management system, technical support system, supervision operation system, quality assurance system at the same time, efforts to develop franchise business, let concept of the fourth generation of Chongqing hot pot of fashion, taste and flourish. Our goal is to let the world know about Chongqing, so that the whole human taste Chongqing hot pot. Liu Yishou is a remarkable gesture hitherto unknown, swagger to the country, to the world!
The first use of the full power of the electric stove is introduced through the use of the hot pot, the use of the use of the oven is found to be filled with hot pot not only reliable quality, use a long time, but also high power and power. Later, we have to put the various shops in the hot pot into the surplus, and also to buy their hot pot tables and chairs, accessories and other hot pot equipment.